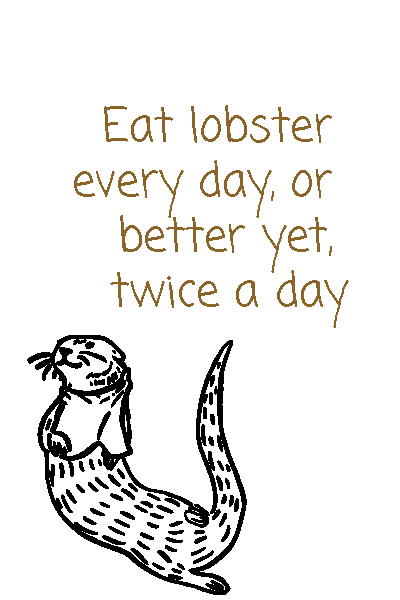 The Market
Our market is a great country market with everything you need to make your stay in Acadia awesome. Stop in and check out the store, and pick up your free Acadia guide. Or just stop in to say "Hi!"–we love meeting new friends.

For those who are camping nearby we have tents, sleeping bags, pillows and even soft mats (to make that ground a bit less hard.)

Bundles of dry wood and firestarters are essential if you plan to toast marshmellows for s'mores. And yes, we have s'more ingredients, too. Nothing beats the magic of a glowing fire at the end of the evening.
Groceries
The big cooler (the coldest one around) keeps water ice cold, and sodas and beers, both local brews and national favorites, are so refreshing you can't drink just one. Our chilled white wines go down smoothly, and our wine selection, both red and white and in between, is impressive.

Ice, both cubes and blocks for your cooler, will keep things cold.
Maine memorabilia?
Check out our novelty section, with hats and socks, and made-in-Maine gifts.
Let us do the work
We offer pre-made sandwiches and deli salads for lunch. Then come back for a traditional Maine lobster feed. That's right, lobster, lobster. Local lobster. See them live in our cooler. We steam them, and serve with all the fixings, and you can enjoy dining out in the warm summer sun.