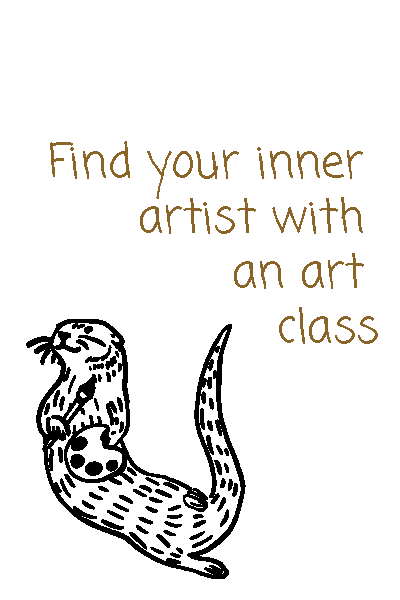 A tiny village on a beautiful island in Maine...
welcome to Otter Creek.
Otter Creek is completely surrounded by Acadia National Park. You can walk to trailheads for Cadillac Mountain and Gorham Mountain, or cross the causeway to Otter Cliffs. Maybe just hang out by the causeway bridge and watch blue herons and kingfishers. Hunt a bit harder and you can see the remains of our old quarries, or watch a beaver silently swim across his pond. If you are looking for more action than this, Bar Harbor is just a few short miles away. There you will find sunset cruises, bus tours, guided walks, museums, galleries and restaurants, and all the resort town vibe you could wish for. The tranquility of Otter Creek will be waiting for you whenever you're ready.
THINGS TO DO
Biking
Biking brings you close to the coast, and lets you smell the pines and hear the surf. Acadia National Park has 57 miles of beautifully engineered carriage roads, no cars allowed. The Park Loop Road has a paved 26-mile circuit for a faster ride. Road bike, hybrid, or mountain bike, Acadia's got you covered. Bike rentals with tag-alongs, carriers, and helmets are available in Bar Harbor and Southwest Harbor.
Hiking
Acadia's many foot trails, from lowland paths to mountain routes, suit casual walkers to technical climbers. There are over 120 miles of hiking trails in Acadia National Park, and most villages have their own network of paths. Trails range from short, level surf walks to the steep Precipice Trail (closed in spring when peregrine falcons are nesting there). Connecting trails enable hardy hikers to scale several Acadia peaks in one trip.
Kayaking/paddleboarding
Guided tours among the offshore islands provide a view of the Maine coast you can get no other way. Ocean tours leave from Bar Harbor, Bass Harbor, and Southwest Harbor. Organized paddleboard adventures can be found starting in Bar Harbor.

Want to be in charge? Fresh water kayaks, canoes and paddleboards can be rented in Somesville and Bar Harbor.
Boat tours
So many options! Charter a sailboat, go on a historic schooner, whale-watching trip, nature tour, or even a boat with a diver who brings up critters. There are sunset cruises, high speed katamaran trips, fishing trips, and a lobster boat ride. Hop a ferry to Schoodic Peninsula, also part of Acadia National Park. Do one, or more, but we do recommend you get out on the water.
Be creative
There are art classes almost every day, and hands-on workshops in basket-making, cooking, and painting.
Volunteer
Even if only here a few days, there are opportunities to help out in the park. Check with Friends of Acadia.
There's more!
And then there are ranger programs, rock climbing, carriage rides, art shows on the village green, and farmers' markets. Right here in Otter Creek, we have the best magic show ever. Pick up a sea creature at the touch tanks at Dorr Museum and the Oceanarium.
PLACES TO GO
Sunrise from Cadillac Mountain is a good place to start, and you really wouldn't want to start sooner than that anyway.

Atlantic Brewing Company has a tasting room in the nearby village of Town Hill.

Seal Harbor Beach is three miles away.

Gardens include the Wild Gardens of Acadia, Asticou Gardens, Thuya Gardens and Garland Farm, Beatrice Farrand's former estate.

First Friday Artwalks take place in Bar Harbor, and Southwest Harbor has a Flamingo Festival (no real flamingos are harmed).

Northeast Harbor has opening receptions for artist shows, and movies in the park, and a ferry to the Cranberry Islands.

Check local chamber of commerces for all the things to do and see. Only problem is there usually several fun events happening at the same time, so you will have to choose.
For more information
Bar Harbor Chamber of Commerce
Mt. Desert Chamber of Commerce
Southwest Harbor and Tremont Chamber of Commerce